New Music Alert: The Internet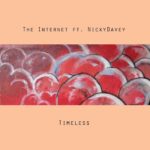 A lot of things can be said about The Internet, but they came onto the scene in 2011 under Tyler The Creator Odd Future's imprint. I've been a fan since then. This is a track, featuring Nicky Davey that kinda went under the radar, but still fits right into that soulful melodic groove that The Internet is known for.
Listen, Enjoy & Comment Below.